Who was Flo Rida's back-up singer?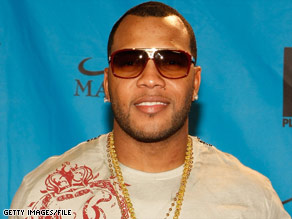 I need her to try out for the show.
Is Flo Rida's song appropriate for the many young'uns that watch "AI" faithfully every week? I'm listening to the lyrics and hmmmm ...
Someone needs to explain to me what he's doing on this show. I love hip-hop just as much as the next person, but his appearance seems an odd pairing for tonight's show, even with a No. 1 song.