Do not mess with Adam Lambert!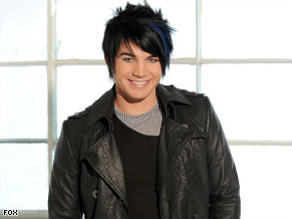 Complaints are pouring in from viewers who are steamed about missing Adam's performance because "American Idol" ran long last night.
For those who programmed their DVRs and neglected to pad the back end with additional minutes, they were treated to a sweet little video vignette featuring Adam's baby pictures and his parents. We learned that he loved dressing up as a child.
For those unlucky enough not to be watching the show live, they missed the full viewing of his incredible performance of "Mad World," a Tears for Fears song – though Adam seemed to be singing a rendition closer to that of Michael Andrews and Gary Jules' version from the soundtrack of the film "Donnie Darko."
Is there any excuse for "American Idol" to run seven minutes too long? It's not the Academy Awards by any stretch, and the producers have been doing this long enough now that it seems the show's time frame should have been kept under better control.
And do we think Adam's votes will suffer because of the misstep?
His was arguably the best performance of the night, but if an "American Idol" contestant sings and there is no one there to hear it, will it still count?
- Lisa Respers France, CNN.com Writer