Matt knows he is dead wrong for that Justin Timberlake hat!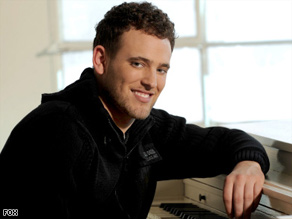 He performs Stevie Wonder's "Part-Time Lover," and I guess I should have been blown away, especially since I am a huge Justin Timberlake fan and that seemed to be who he was channeling with the high notes, moves and the brim.
It was good, but not incredible like I feel his voice is capable of given his range. And it seemed like he was trying too hard to really work it out with a little movement.
I swear I thought he was going to do a Michael Jackson back leg cross and toss of the hat to the side. Just be you Matt.