The little rocker chick is also a bit of a torch singer.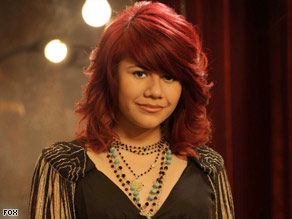 So far, I think she's been the smartest in terms of song choice. Bonnie Raitt's "I Can't Make You Love Me" was perfect for her voice, and she managed to pull it off despite practically being a toddler.
I tried not to be freaked out by the fact that she was singing such a sultry song. It just seems wrong on so many levels to have  a teenager portraying all the passionate longing and angst that makes that song so great.
Allison pulled it off, though, and good for her. Way to go little rocker chick!