Adam loved playing dress up as a child.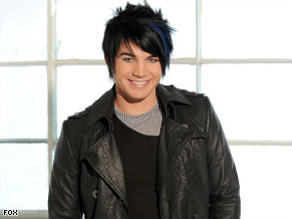 That explains so much when it comes to his flair for the dramatic.
Adam sang the mess out of Tears for Fears' "Mad World." He got a standing ovation from Simon, and he more than deserved it.
His rendition was SICK! That boy has an incredible voice, and I will even forgive him his boy-band hair and look tonight, which I guess would be cute to me if I was a tad bit younger.
Adam seems like he is leaving everyone else in the dust in this competition. He was by far the best.