**SPOILER ALERT: This blog entry reveals the contestant leaving the show. Do not read this entry of the blog if you do not want to know the results.**
It seems that even Megan Joy knew it.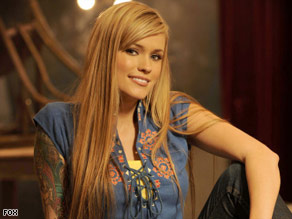 For all her silly, wide-eyed fake fear, she had to have known she was on her way out.
I have to imagine that someone played her performance back for her, and even she saw the handwriting on the wall.
Did the voters get it right this time?