It appears that Lady GaGa has moved from her Christina Aguilera phase on to the Amy Winehouse thing for a hot second.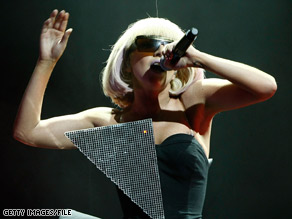 The performance of "Pokerface" was out there.
I kept waiting for her to take off her human costume and reveal the android within. She did have the Men in Black dancing backup so ...
Lady KooKoo all the way!