Of course, we don't find out right away what Ryan's shenanigans are all about.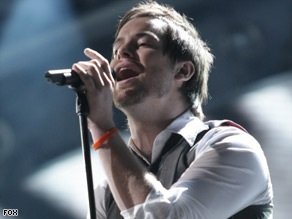 First, David Cook sings his new single, "Come Back to Me." He's in good form tonight except for the bizarre man brooch he is wearing. Must be a rocker thing.
I always did think America got it right with him, and it's good to have him back so early in the season.
His album cover is muy caliente and how nice that they presented him with the platinum album for his debut on stage. Congrats!