**SPOILER ALERT: Wednesday night's blog will eventually reveal the contestant leaving the show. Do not visit the final entry of the blog if you do not want to know the results.**
I have been looking forward to this show all day.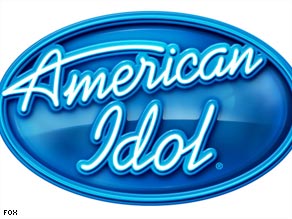 I have been humming J-Lo's "Waiting for Tonight" in anticipation of finding out who is going home.
Please, please, please let it be Megan. It's so time for her to be out of here.
If she escapes the bottom three tonight, I predict a collective roar across "American Idol" land.
I know she believes her "fans" (and yes, I am also making the quote fingers) were all about her performance of  "Turn Your Lights Down Low" last night, but I have to completely disagree.
Love the pulsing, throbbing light intro. Such drama.
Now let's see whether the results are as dramatic.
–Lisa Respers France, CNN.com writer