The show was only an hour and a half tonight, but I can't say I missed the extra half an hour.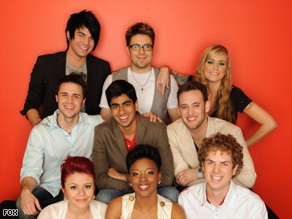 Tonight wasn't great for me.
Perhaps it was the theme, which seemed so random and all over the place.
Or maybe it was some of the performances, which seemed the same.
Don't forget to join us Wednesday night for the results show to find out who gets eliminated.
Keep sharing your comments here or head over to iReport to share your video reactions.
Your comments might appear on CNN!
–Lisa Respers France, CNN.com writer