Scott sings Billy Joel? Shocking!!!!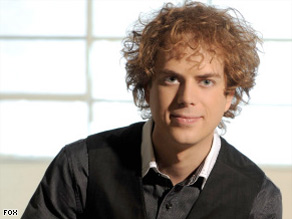 Ryan kicked us off from the mosh pit and then took us to the piano where Scott sang Joel's "Just the Way You Are."
I don't imagine he's too familiar with the lyrics because I think he may have missed a few words.
I really wanted  to enjoy it because it was Scott with a new haircut and unplugged. But it was still just Scott and his piano. It was cool, but I was kind of bored.
The judges thought it was one of the best so far tonight. Your thoughts?
–Lisa Respers France, CNN.com writer