Megan why?!?!?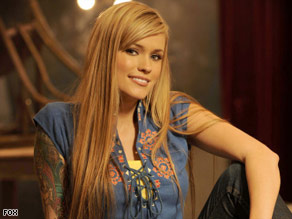 She chose the Bob Marley/Lauryn Hill version of "Turn Your Lights Down Low." I wanted to shut them completely off and hide under the covers.
It was wrong on so many levels that I don't even have time here to list all of the issues.
Simon said it was "indulgent," his word du jour when he hates it.
Megan thinks the audience and her fans were "feeling it."  I don't think so.
–Lisa Respers France, CNN.com writer