The pompadour is back!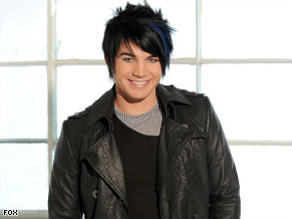 "Play That Funky Music" by Wild Cherry?
Really, Adam?
Just when I was starting to heal from Adam's "Ring of Fire," he goes and weirds me out again.
Paula compared him to Mick Jagger and Steven Tyler.
Really, Paula?
At this point, it doesn't really matter what I say because those who love Adam won't love him any less after tonight. I'll just say that he is certainly an acquired taste.
–Lisa Respers France, CNN.com writer