Stevie Wonder, I am ready to forgive you for your performance with the Jonas Brothers at the Grammys.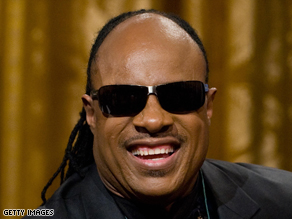 Before we even got to his singing, Simon weighed in that Matt and Michael were in the bottom two because America didn't like them.
Oh, please.
Thank goodness we quickly got to Mr. Wonder singing a medley of "My Cherie Amour," "Superstition," "All About The Love Again," and one of my personal favorites, "Overjoyed."
The "Idol" contestants were up and dancing, as were the judges.
Stevie worked the piano keys, the harmonica and the audience. He even sent a shout-out to President Barack Obama and "American Idol."
Why oh why couldn't we just have a full hour of Stevie Wonder?