Joss Stone, you saucy little vixen.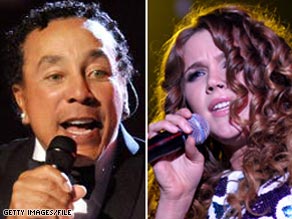 I really need her to give some of these other female singers in the game tips on how to work the fem-swagger, because she was all over it.
She and Smokey Robinson have officially won my "Quiet Storm" award for their performance of "You're The One For Me."
Smokey's voice was not at its best, but Smokey on his worst day is still better than so many on their best.
Loves it!