I was really looking forward to Danny Gokey tonight.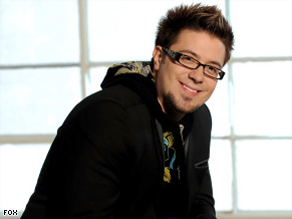 Like Lil, he's another one who was expected to shine on Motown night. Danny sang the Temptations' "Get Ready" and he even threw in a few classic Tempts dance steps.
I'm not sure if all the running around the stage was meant to show he could entertain or if it was meant to distract from the fact that it wasn't his strongest performance.
Out of all the judges, Randy was the only one who seemed to really like it. Did you?
–Lisa Respers France, CNN.com Writer