The little rocker chick strikes again!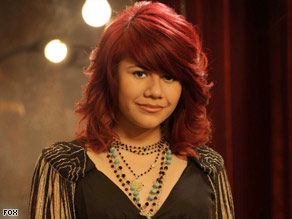 Up until now, I had been viewing Allison Iraheta as a Kelly Clarkson mini-me, but tonight she gave it some Joss Stone flavor.
Her version of "Papa Was a Rolling Stone" was HOT!
Totally funky, and totally fierce. That last note took Kara to church and had the judge raving.
It's so crazy that the show didn't seem to start until the last performer. Allison made me want to get my groove on and that's what a Motown song is supposed to do to you.
This is one of the contestants in the bottom three last week? Where do we think she's going to rank this week?
–Lisa Respers France, CNN.com Writer