**Editor's note: Matt Giraud's entry is after Kris Allen's. Please click "Previous articles" to see it.
Wow.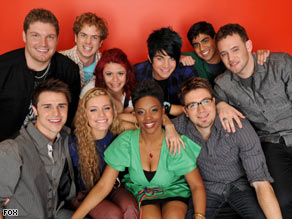 Motown night had a few surprises in who stepped up - and who didn't.
The songs have all been sung - for better or for worse - and now the viewers have to decide.
Tough choice?
Maybe not. Some contestants clearly had a better night than others. But did tonight's performances sway your opinion about anyone?
We want to hear from you. And don't forget to join us tomorrow night when the results come in. It promises to be quite a show!
–Lisa Respers France, CNN.com Writer