Another week of "American Idol" has wound down, and now we have our Top 10.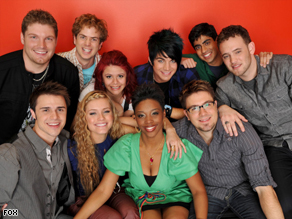 CNN.com's Lisa Respers France will be watching and blogging every week and we want you to join us.
Stop by the blog and tell us your thoughts about  the contestants, the performances and whether you agree or disagree with the judges. Simon, Randy, Paula and Kara aren't the only ones who get to have their say.
Let your voice be heard and your comment may appear on CNN!
- Lisa Respers France, CNN.com Writer