Carrie Underwood, what is in your hair?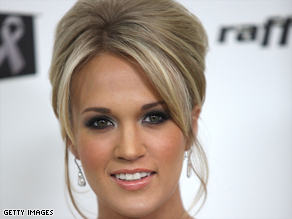 Loved "I Told You So" but the oversized hair accessory was distracting me big time.
I won't even start on the dress and the hairstyle. I'll just say that it seemed more appropriate for a family picnic.
Love your voice, but the get-up, not so much.
Your thoughts?
-Lisa Respers France, CNN.com Writer