Here we go.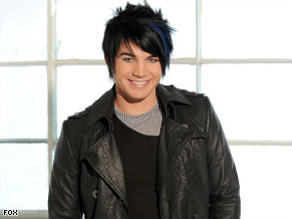 The show just started and I'm anxious to see how Adam Lambert's decidedly individualistic performance from last night played out with the voters.
 
His appearance last night was by far the most buzz-worthy judging from the multitudes of comments submitted to the blog.
You either loved the guy or you hated him, and there seemed to be no middle ground when it came to his version of the Johnny Cash classic "Ring of Fire."
Barbara P. wrote "It was phenomenal. That voice, those notes, the control" while AJ wrote "I throw up in my mouth a little every time Adam sings. He's basically just screaming through every song."
What a spiky-haired little lightning rod he's turned out to be.
Tonight is important because it will determine who takes to the road for the summer "American Idol" tour.
Right now it's anyone's game.
Let's see what America thought.
–Lisa Respers France, CNN.com Writer