Danny Gokey
Hometown: Milwaukee, Wisconsin
Audition city: Kansas City, Missouri
You naughty "American Idol." How you do like to fake me out.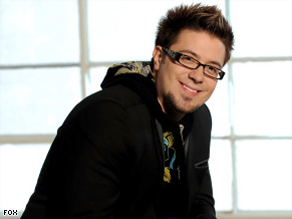 Watching Danny Gokey's rehearsal of the Carrie Underwood hit "Jesus Take The Wheel" had me completely freaked out. "He's going to forget the words, he's going to forget the words," I yelped. Randy Travis was worried too.
Gokey started a little rough and I grabbed the edge of my remote control. Then he managed to pull it out.
That white jacket? Not a great look.
-Lisa Respers France, CNN.com Writer