Megan Joy
Hometown: Sandy, Utah
Audition city: Salt Lake City, Utah
You thought you might be in for trouble when Megan Joy said, prior to her performance of  "Walking After Midnight" by Patsy Cline, that "It is what it is."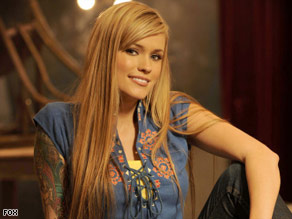 Joy had the flu and burst into a bout of coughing after singing. The judges gave her points for soldiering on.
Randy said it was "rocky and bluesy" and Paula said that if this is the flu she should have it all the time.
Maybe it sounded better in studio because over the air there were a few cringe-worthy moments.
Your thoughts?
–Lisa Respers France, CNN.com Writer