Anoop Desai
Hometown: Chapel Hill, North Carolina
Audition city: Kansas City, Missouri
Being in the bottom two last week obviously shook Anoop Desai.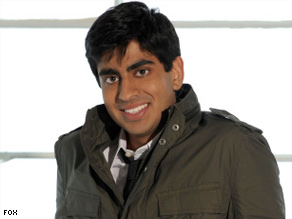 So this week he seemed determined to bring his "A" game singing the Willie Nelson classic "Always On My Mind."
It was pretty great. His vocals were tight and showed that he can really sing.
Simon, who had been his biggest detractor, said he managed to go "From zero to hero" and proclaimed it one of his favorite performances of the night.
Will America also be as pleasantly surprised?
–Lisa Respers France, CNN.com Writer