Alexis Grace
Hometown: Memphis, Tennessee
Audition City: Louisville, Kentucky
Alexis Grace looks like Dolly Parton? Really?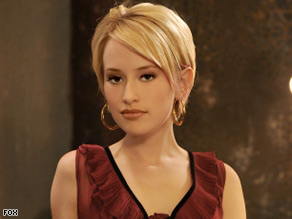 She did sort of sound like Dolly, singing Parton's "Jolene," and that's not necessarily a good thing.
It was rough in some parts and the classic "American Idol" criticism of "pitchy," though it had some nice moments. She promises if she comes back next week she'll "dirty" it up a bit.
But will that promise be enough for the viewers?
-Lisa Respers France, CNN.com Writer