Almost every "American Idol" season, country music night is the one to be feared.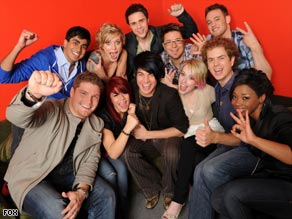 Even the strongest of singers have stumbled over this theme.
But this time around, it wasn't as painful as it could have been. While favorites like Lil Rounds and Danny Gokey didn't exactly deliver the chill-inducing performances one might have expected, there were still some nice moments.
The shocker of the night was clearly Anoop Desai, who delivered in a way that many viewers probably didn't expect after last week's debacle.
Now it's up to the voters. Who has sung their honky-tonk swan song?