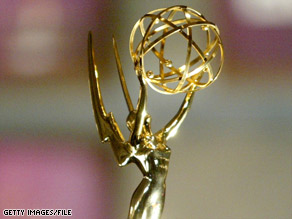 The Emmy statuette is the most dangerous trophy in entertainment. Have you seen this thing? The feminine figure sports metallic wings - two sharp prongs that could easily put an eye out. Or two.
At the Academy Awards last February Daniel Day-Lewis likened his Oscar statuette to a "handsome bludgeon." But as blunt instruments go, the Emmy looks more hazardous.
By the way, the name Emmy comes from "Immy," a kind of tube used in early television cameras. It was changed to Emmy to sound more feminine.
- Matt Carey, CNN Entertainment Producer