Former 92 and 96 Olympian Mark Henry still competes in front of thousands of people every week. Instead of lifting weights for a medal, he is now lifting bodies as a superstar for the WWE. Henry, The Worlds Strongest Man, is currently the ECW Heavyweight Champion.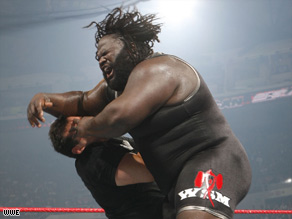 Making the transition in 1996 from weightlifting, an anaerobic sport, to the WWE, an aerobic sport, was not an easy task for Mark.
"I went from one extreme to another and I sucked," says Henry. Over the course of the last 12 years with multiple injuries and setbacks, Henry has become a household name within the professional wrestling world.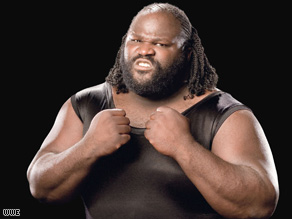 While Mark is done competing, he hopes that future athletes are taken care of better at the Olympic training center in Colorado Springs, Colorado.
"I hope that at some point that Olympic athletes don't have to do what Oscar De La Hoya and I had to do by climbing over the fence at the Olympic training center and putting our money together to buy chicken. If you are an Olympic athlete you shouldn't have to worry about bills or where you next meal is coming from," says Henry.
Henry is going to watch team handball, swimming, basketball, and of course weightlifting in-between punishing his opponents in the ring.