The fourth season of "Mission: Impossible" hits shelves next week on DVD. Nothing against the show - it was often stoically clever, and the fourth season added Leonard Nimoy to the mix - but when I think of "Mission: Impossible," the first thing that comes to mind isn't Peter Graves or self-destructing tapes or agents in disguise.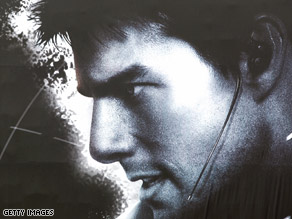 It's the theme song.
Lalo Schifrin's tense, jazzy music - its menacing horns like little explosions - IS "Mission: Impossible." It did what the best TV themes did: established a tone and elevated what was to come.
Much has been made of the decline of the TV theme, with most of today's shows' opening credits barely lasting long enough to show a title card, much less air a 30- to 60-second piece of music. But even those discussions often focus on the themes with lyrics - "Gilligan's Island," "The Beverly Hillbillies," "Happy Days" - and neglect the great instrumental compositions.
Which gets me pondering some of the classics. Some that come to mind right away are "Hawaii Five-O," Morton Stevens' brilliant, pounding horn-and-organ concoction; Barry De Vorzon's "Theme from S.W.A.T.," a terrific instrumental that was far more exciting than the show it was written for; and Thomas Newman's theme for "Six Feet Under," a yearning, unusual melody that suggested its show's bittersweet mix of joy and pain.
What are some of your favorites? Remember, instrumentals only.
- Todd Leopold, CNN.com Entertainment Producer