Although ABC's "All My Children" will continue to run online after it's off the network on September 23, Josh Duhamel is still helping the fan favorite show transition with a bang.
The 38-year-old actor is back as con artist Leo Du Pres, who was thought to be dead after a waterfall accident in 2003. But since the body was never found, we now get to gaze upon Duhamel as Du Pres in these still shots from an upcoming episode of "All My Children."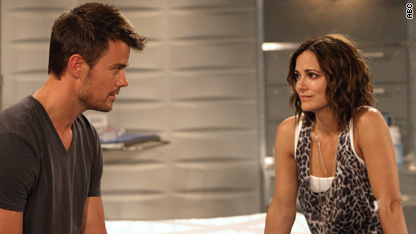 Duhamel's seen in the photographs with Rebecca Budig, whose character Greenlee was paired with Du Pres. The duo became what ABC calls "a super couple" on "AMC."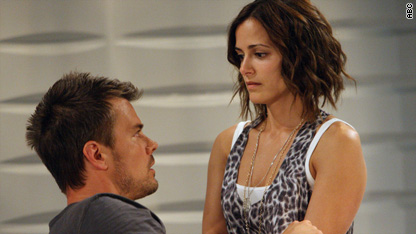 Duhamel's scenes start to air on August 4.