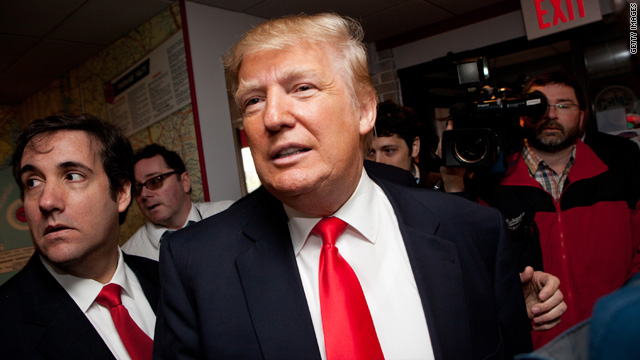 Well, Donald Trump got what he wanted.
Today the White House released President Obama's original birth certificate. Trump claims he was able to force President Obama into doing this – and he's proud of it. But who comes out on top here? Did the President finally put Trump in check for all his outrageous claims? Or does this give Trump more power?
I think Trump's arrogance and ego are out of control. Everyone always complains about spin from politicians. But Trump has become the "spin master" and should be held accountable. What do you think? Post below.
And you won't want to miss my interview with Larry King about the headline-making mogul. Larry has interviewed Trump a bunch of times. Does Larry think Trump has a chance of winning? That is, of course, if he runs for President.
Other stuff on the show today… "Showbiz Tonight's" Brooke Anderson is live in London, trying to solve the biggest royal wedding mystery: What will Kate Middleton's wedding dress be?
Make sure you follow @showbiztonight on Twitter for all of Brooke's updates from London.
And HLN's royal wedding contributor – and "Real Housewives of Beverly Hills" star – Lisa Vanderpump has all the latest details of the last-minute wedding preparations: food, flowers, security! Lisa's bringing along her oh-so-cute Pomeranian "Giggy" to help out with this too – time to get "giggy" with it. (Sorry, I couldn't resist…)
See you at 5 p.m. ET and again at 11 p.m. ET/PT on HLN today!
Watch Showbiz Tonight Weekdays Exclusively at 11PM ET on HLN.