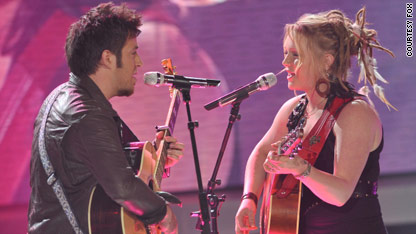 testing captions
Yeah, you are looking at our Top 2 as far as I am concerned.
Unless the "Cougars for Casey" turn out in huge numbers, I can't imagine anyone but Crystal "MamaSox" Bowersox and Lee DeWyze on that Nokia stage next week.
And can we please discuss how that was the least home town representation I have ever seen on a home town visit Top 3 show? I did not dig that at all.
Who do you think is our Top 2? Discuss!