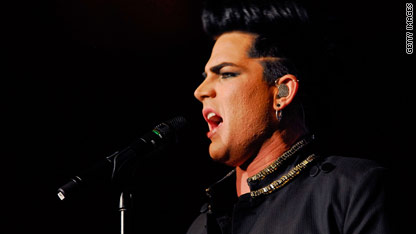 testing captions
Guess who Adam Lambert thinks is going to win "American Idol" this season?
Looks like last season's runner-up is Team MamaSox all the way.
Lambert told Hollywoodlife.com he'd like to see Crystal "MamaSox" Bowersox for the win next week during the finale.
"I think Crystal is great," Lambert told HollywoodLife.com when asked who he'd love to see win this season.  "I love her anti-establishment attitude."
Lambert was a favorite to win last season, but ultimately came in a surprising second to winner Kris Allen. During their season, Lambert was very much considered the "anti-establishment" contestant with his guy-liner and flashy performances.
Bowersox is the only female left in the competition and has been a favorite of both fans and the judges for most of the season.