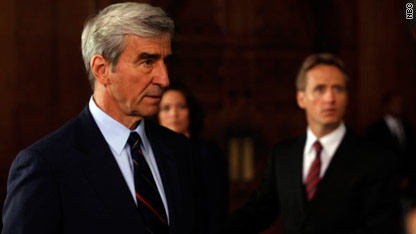 There have been reports flying left and right that NBC will not bestow Dick Wolf the honor of making the original "Law & Order" the longest-running television drama ever.
According to DeadlineHollywood.com, the network has reneged on an agreement to bring the show back for a 21st season. NBC told CNN that they're "not able to comment right now" on the rumors, but some NBC insiders reportedly told NYMag's Vulture that the impasse isn't the result of one of their infamous scheduling snafus.
It appears that the issue may be Dick Wolf and his reluctance to adhere to NBC's request to trim the budget and knock the season back to only 6 to 10 episodes.
But even if "Law & Order" is killed off that doesn't mean the entire franchise is dead. "Law & Order SVU" as well as "Law & Order: Criminal Intent" are still hanging on, and NBC has been considering yet another spinoff of the iconic show slated for the fall, this time set in Los Angeles.