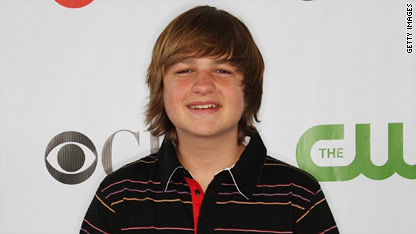 It's easy to feel jealous of celebrities - the glamour, the freebies, the wardrobe. But it's even worse when they aren't even old enough to drive, yet make enough money to buy a new car for every day of the week.
On Monday, the New York Post released their list of the top 10 richest kids on TV.
According to the paper, "Two and a Half Men's" Angus T. Jones, 16, who makes a whopping $250,000 an episode, snagged the top spot. The CBS star was the network's only young actor to make the list - four spots were filled by Disney channel stars, three by Nickelodeon and two by ABC.
Though Miley Cyrus ranks Number 6 on the list, earning $15,000 for each episode of "Hannah Montanna," New York Post reports that Cyrus is actually a billionaire, when you count her concerts, CDs and movies.
1. Angus T. Jones, 16
"Two and a Half Men"
$250,000
2. Miranda Cosgrove, 16
"iCarly"
$180,000
3. Selena Gomez, 17
"Wizards of Waverly Place"
$25,000
4. Dylan and Cole Sprouse, 17
"The Suite Life"
$20,000 each
4. Keke Palmer, 16
"True Jackson"
$20,000
6. Miley Cyrus, 17
"Hannah Montana"
$15,000
6. Rico Rodriguez, 11
"Modern Family"
$15,000
8. Demi Lovato, 17
"Sonny With a Chance"
$12,000