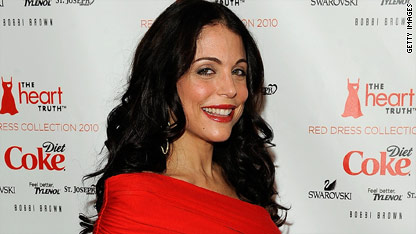 Someone crack open a Skinny Girl beverage and raise a glass in congratulations to Bethenny Frankel: The 39-year-old reality TV star gave birth to a baby girl at 8 a.m. Saturday morning in New York City, according to People.
Frankel and her husband, Jason Hoppy, named their daughter Bryn.  "She is a 4 lb. 12 oz., healthy baby," Frankel's rep said in a statement to the magazine. "Bryn, mom, dad and [their dog] Cookie are all very happy."
A few hours after giving birth, Frankel concurred that sentiment on Twitter.
"I can't express how happy I am & how beautiful, supportive & thoughtful u all are," she tweeted. "Bryn is a tiny beautiful peanut."