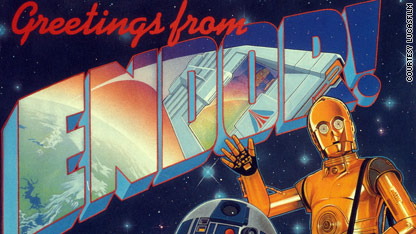 Disney Parks' Star Tours attraction will soon go out of commission to make way for a 2011 upgrade, but it's not shutting down without a send-off.
From 8 p.m. to 1 a.m. on August 14, Disney Parks is hosting the "Last Tour to Endor," a special event that coincides with the official Lucasfilm fan convention, "Star Wars" Celebration V.
Star Tours is a Disney and "Star Wars" fan favorite that opened in 1987 in "Tomorrowland" at Disneyland, marking the first of the park's attractions that did not use Disney imagery. Whether you are sucked in by the giant AT-AT at the Disney World location or the hidden Kermit the Frog droid inside the ride, it's a chance for all "Star Wars" fans to feel like they're a part of the movie.
But the ride has been showing its age as of late, and fans are looking forward to the new version coming to us in 2011.
For tickets and more information, head over to www.starwarscelebration.com/Disney.