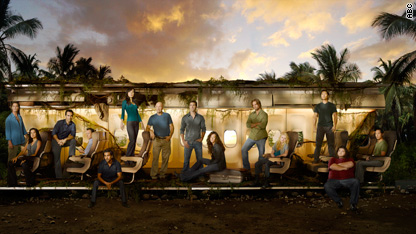 The cast of 'Lost'
If you watched "Lost" last night, you probably thought, "How are they going to wrap this all up in four hours?"
Well, it seems the producers may have run into this problem too. Work on the series finale was was recently completed. Now, according to The Hollywood Reporter, the finale will run from 9 p.m. until 11:30 p.m. ET, expanding for a half hour from previous reports.
So, rejoice Losties! There's a little more island intrigue on the way come May 23. (By the way, that makes it 5 1/2 hours total of "Lost" programming on that night if you include the follow-up Jimmy Kimmel special).
Does this extra time make you more hopeful about the final episode? Let us know in the comments below. (And while you're at it, share your wish list for the finale here.)