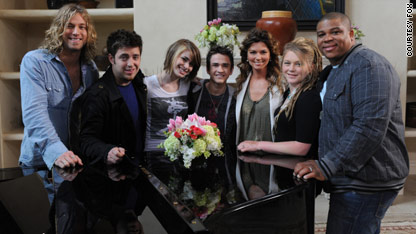 testing captions
"American Idol" will be a little bit country on Tuesday night.
This week's mentor will be pop-country singer Shania Twain, who will guide the Top 6 through performing some of her hits.
I like Shania, and I enjoyed her as a guest judge during this season's auditions. But I have to admit I am slightly confused as to the purpose of such a theme.
To me, it's just further indication of how weak this season has been that we are grabbing hold of a Shania night. I would have even preferred "songs from your birth year" over Shania - no disrespect to Ms. Twain.
I bet Tim Urban is really bummed that he won't be there for this one. I'm just wondering who, Siobhan or MamaSox, is going to perform "Man! I Feel Like a Woman!"
Join CNN tonight and throughout the "American Idol" season as Lisa Respers France blogs live during the performance and result shows.