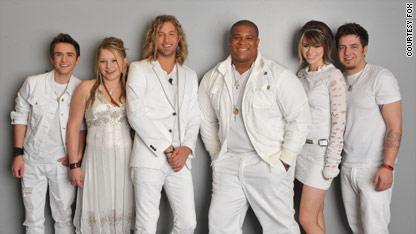 testing captions
"A paint salesman?"
Why oh why do we constantly have to be reminded that Lee Dewyze used to sell paint?
The show just started, and I am already anxious as to what this group is going to do with the Shania Twain songbook.
The possibility for a hot mess is ever-present. We are one month away from the final, and I wish I could say it's anyone's game. But let's be real.
Here we go!