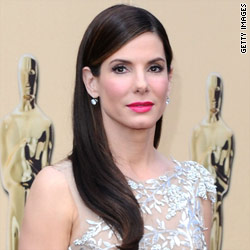 Speculative reports suggested Tuesday that Sandra Bullock and Jesse James have started interviewing attorneys for a potential divorce in the aftermath of the allegations that James was unfaithful to Bullock.
However, Bullock's representative told CNN that the best actress Oscar winner has not met with any lawyers.
Bullock also made headlines yesterday when word spread that the Berlin premiere of "The Blind Side" had been canceled because Bullock wasn't traveling overseas for personal reasons, according to PEOPLE. "The Blind Side's" distributor, Warner Bros., told CNN that they do not have a comment on the cancellation.