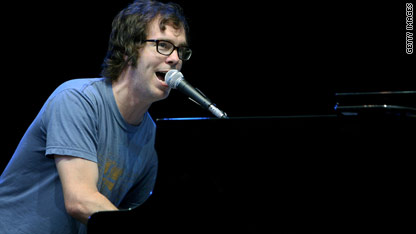 testing captions
A pianist on ChatRoulette has folks all over the web  buzzing.
A video of "Merton" performing for random strangers has logged more than 1.4 million views and counting on YouTube.
ChatRoulette is a web program that allows users to randomly link up for web cam chats. "Merton" picks someone at random on ChatRoulette and improvs an often hilarious song.
The videos have gone viral and lots of people are trying to pinpoint who the amazingly talented "Merton" might be.
Rumors abound that he is musician Ben Folds, front man of the band Ben Folds Five, but Folds is not confirming.
What do you think?