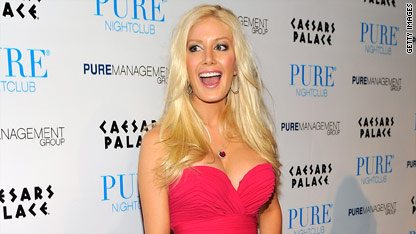 Whether it was her performance on MTV's "The Hills" or her recent plastic surgeries that caught the eye of director Dennis Dugan, it looks like Heidi Montag has snagged a role in her first feature film, "Just Go With It."
The reality TV star Tweeted about her role Wednesday and has kept followers in the loop ever since.
"Getting hair and makeup for the comedy feature film I'm filming today! so excited! my first movie!" Montag posted to her Twitter Monday.
The romantic comedy, starring A-listers Jennifer Aniston, Adam Sandler and Nicole Kidman, is scheduled to release February 2011.
What do you think about Montag on the big screen?