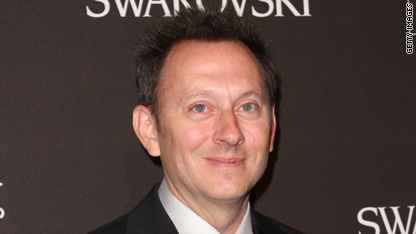 I don't know about you, but I was absolutely floored by Tuesday night's episode of "Lost" - no doubt the best episode of the season. The themes behind this final season are finally taking shape, and like most great episodes, it got my brain's gears a-turning.
This week's episode focused on Benjamin Linus, which is usually a very good sign. One would think that after killing Jacob, there wouldn't be much else to explore about this character. One would be wrong.
In a previous "flash-sideways," we met Dr. Linus, the high school teacher and sometimes-colleague of substitute John Locke. Like Ben on the island, he craves power and is a very gifted liar. We learn one of the most intriguing bits of information this week - Ben's father, who is still alive, mentions that they joined up with the Dharma Initiative and lived on the island but eventually left.
When his star student Alex (yes, that Alex, his adopted daughter on the island) shares a little dirt on the principal, Ben of course takes advantage by bribing the principal to resign and give him the job. What he doesn't know is that Alex's recommendation letter hangs in the balance, and suddenly the shoe is on the other foot. We know that in the alternate timeline, these characters are destined to be in each other's lives (including Arzt, Ben's fellow teacher), but are our castaways doomed to make similar decisions as well?
In the "normal" timeline, Ilana finds out (thanks to Miles, who is fast becoming a favorite character) that Ben killed Jacob and soon orders him to dig his own grave. The Man in Black frees Ben and as part of the bargain, Ben must kill Ilana, Jacob's closest ally - not unlike how Sayid had to kill Dogen and Lennon. Apparently "Smokey" is unable to kill certain people close to Jacob. Was Sawyer asked to make a similar bargain?
Both on and off the island, Ben makes the right choice (or so it seems, anyway). He tells Ilana of how he sacrificed his daughter for the island, for Jacob... but now he is truly sorry he did it. Instead of Ben killing Ilana, the two make their peace. In the "flash-sideways," Ben doesn't sacrifice Alex for power, after all, and it looks like she is on the fast track to Yale.
Like I said, this episode really got me thinking. For example:
– Are we witnessing the beginning of Ben's redemption? Is such a thing possible after everything he's done?
– Jack and Hurley run into Richard in the jungle, and he takes them there to the Black Rock, so they can kill him. It turns out he has been "cursed," in his words, with eternal youth and the inability to take his own life, and came to this realization when Jacob, the man for whom he did everything, died. In fact, he says that Jacob's touch is a curse. We know that all of the candidates were touched by Jacob.
– Jack's experience at the lighthouse certainly seems to have changed him, which may have been Jacob's plan all along. Now we have Jack the Believer, who is willing to light an unstable stick of dynamite - one of the most intense scenes this season - to prove to the suicidal Richard that Jacob has a bigger plan for him. Is Jack destined to be the new Jacob? The very concept of destiny is a major theme of the last two seasons.
– Sun is now the latest candidate to learn about her candidacy. Ilana says there are six candidates. That would be Jack, Hurley, Sayid(?), Sawyer, one (or both) of the Kwons, and... Kate?
– Where is Jin? Where is Sawyer? What's Ilana's story?
– Despite everything, Lapidus ended up on the island (and don't forget, the smoke monster killed Oceanic 815's pilot).
– Is the alternate timeline some odd wish fulfillment for the castaways?
– See, even Nikki and Paulo served a purpose - to make Miles rich.
– More terrific music towards the end as Jack, Hurley and Richard meet up with Ilana's group on the beach, by "Up's" Oscar-winning composer Michael Giacchino. And after that scene, Charles Widmore is looking at them from a submarine. What's his endgame?
What do you think? Did you like this episode as well? Do you think Ben is on the road to redemption? Share your theories and thoughts on video, or in the comments below.