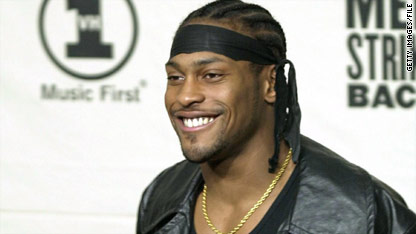 testing captions
Fans of R & B singer D'Angelo hadn't heard much from him until this past weekend when he was arrested for allegedly attempting to solicit an undercover police officer posing as a prostitute.
According to reports, the "Brown Sugar" singer allegedly offered $40 for a sex act. In the wake of the arrest, his management released the following statement:
"We know there is a lot of speculation in regard to the arrest of D'Angelo in New York City this past weekend. We would like his fans and the public at large to know that D'Angelo has pled not guilty — and is contesting the allegations made against him. Also know that, he is in good health and extremely excited about his forthcoming new album.
D'Angelo would like to personally thank all of his fans for the outpouring of concern, and appreciates if all would allow the American justice system to resolve the matter before jumping to any conclusions."