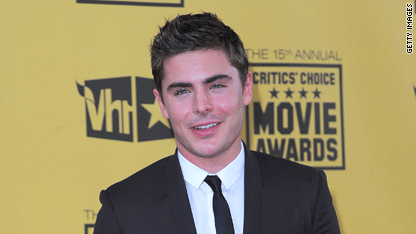 Actor Zac Efron, who's slowly but surely shedding his "High School Musical" skin with movies such as "Me and Orson Welles," told E! that he was getting inspired simply by being on the red carpet.
As for the future, the 22-year-old said, "there's no real game plan, it's hard to set everything in stone. I don't know what's going to happen in the future. I'm just trying to pick the best projects. I'm taking my time with it, this is the most interesting time I've had in my career by far. I want to take my time to pick and choose what I want to do next."
Before he stopped to talk to Ryan Seacrest, Efron bumped into "Avatar" star Sam Worthington and let it slip that he's seen the movie four times.
"I've seen you in every "D" possible," Efron joked, adding that while the entire cast was great, Worthington stood out.
For Efron, the choice of who will take best picture is a toss up. "I don't know. I've got friends who worked on 'The Hurt Locker,' but then again, 'Avatar' was such a masterpiece."