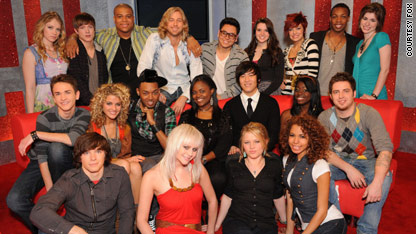 testing captions
So we started off strong, ended not too bad, and in between – ehhh.
This week's performances were not nearly as bad as last week, but that's not saying too much. Week one was so abysmal that there really was no place to go but up.
It may be too early in the season but I haven't seen anyone yet that I just love, love, love. I thought it was going to be Andrew Garcia, but at this point I would rather watch his stuff on YouTube than him on "Idol."
Did anyone thrill you this week or are you anxiously awaiting the women's performances on Wednesday night?
Jumping into the show now? Meet the top 24 on "American Idol"