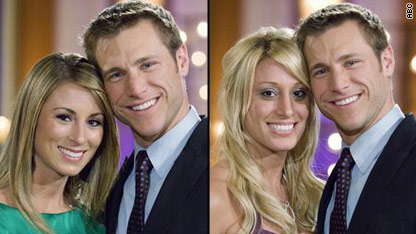 Tenley Molzahn or Vienna Girardi?
That's the question Jake Pavelka will try to answer on tonight's season finale of "The Bachelor."  Jake is expected to propose to one of the two remaining contestants, although he could pull a Brad Womack from a few years back and reject both of them. 
Who would you like to see win tonight?