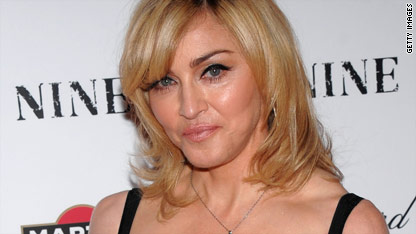 Like a Twitter account, an iPhone app is a celebrity (or faux-celebrity) must-have.
Within the past year, there's been a slew of them: Diddy's app lets you know where he likes to eat; rapper Soulja Boy Tell 'Em's app lets the user remix his songs; T-Pain's gives the gift of Auto-Tune and Britney Spears's "It's Britney!" app blurts out an expletive when you shake it.
Thrilling stuff, but the Material Girl's new official iPhone app just may top them all.
With a number of features, fans can stay up-to-date with nearly everything Madonna-related. There's a tab for news, her music videos, track downloads, photos (sorry, no Jesus, we checked) and even what her fans are saying about her on the fan page.
True, the "It's Britney!" app does much of the same, but here's the crucial difference: Spears's app is selling for $1.99 while Madonna's is completely free.