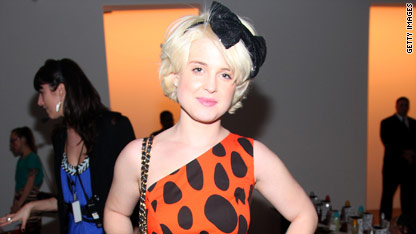 Kelly Osbourne, who checked into rehab for drug and alcohol addiction three times, told US Weekly she had a harder time dealing with her weight.
"I took more hell for being fat than I did for being an absolute raging drug addict," the former "Dancing with the Stars" contestant said. "I will never understand that."
She recalls one painful incident involving a teenager who screamed "You're fat" to her from a car window.
Osbourne, 25, who lost 42 pounds with portion control and exercise, said, "I'm really proud to look in the mirror and not hate every single thing I see."
Osbourne's diet and workout plan will be featured in US Weekly Friday.